The Just Dance Academy studio serves all of Marin county and is centrally located in San Rafael at 933 D. Street between 3rd and 4th. Classes are offered for students beginning at age 2 in Ballet, Jazz, Tap, Hip Hop, Contemporary and Lyrical. The Just Dance Academy produces several performances per year, offers a dance competition program as well as specialty dance workshops. The Just Dance program has been in operation in Marin county for over 20 years and provides recreational and intensive dance training.
SEPT. 6TH -DANCE TEAM AUDITIONS! See times below.See competition page for team requirements.  See online schedule for team times.
11:30-12:45 – Ages 15-17.
12:45 – 2:15- Ages 12-14 .
2:15-3:15 – Ages 9-11
SEPT. 6TH – NUTCRACKER LEAD ROLE AUDITIONS! See time below. Auditions/Lead roles reserved for ballet dancers whose primary ballet training is with Just Dance Academy
6:15pm-7:15pm- Young Clara. Nutcracker dolls- Ages 10 ( or entering level 3 ballet) -13 . 1 year or more ballet training required
7:15pm -9:15pm- Lead Pointe Roles – Snow Queen, Sugar Plum Fairy, Rose Queen, Older Clara, Arabian, Spanish, Chinese Tea. Must have be on pointe minimum of 1 year and take minimum 2 ballet with Just Dance Academy.
Lead Role dancers will rehearse sunday afternoon. Dates TBA.
DANCE WEAR/DANCE SHOES- The Just Dance Academy carries all attire and dance shoes students need for their classes.
DVD orders of past performances – www.customvideosf.com
PHOTOS of past performances – www.yearbooks.com. jdfall2013.
News/Events
WINTER 2014 PERFORMANCE – 1ST – 12TH Grade – SUNDAY, NOV. 23RD – 2PM
TWINKLE TOES RECITAL – (Age 4/5) – SATURDAY, NOV. 22ND- 2PM.
CHECK PERFORMANCE PAGE FOR REHEARSAL SCHEDULE.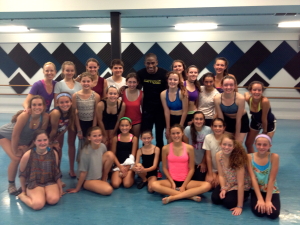 Master Class with Robert Hartwell!  Professional Broadway dancer/actor/singer. Currently cast member of the touring musical Motown!
Senior Advanced Competition Team – 2014